Hey, not quite a year this time! Go me!
So, let's lead off with something I didn't mention at any point on here since it happened:
I don't work for the truck-building company any more. Had enough of their bullshit, flipped my shit, left. Just before Christmas 2018.
So those photos in the post from last year? Yeah, they were just something I did in passing. Apparently they crashed that gold unit into a skip after I left, hence the white door. And also they completely killed it; ECU totally non-responsive. Good going.
Anyway. Had a bit of a breakdown over that christmas, picked myself back up come January and went out doing the CV routine. Ended up at a local farm/tipper firm, welding gates for pig-sties, and driving an absolutely knackered 8-wheel tipper.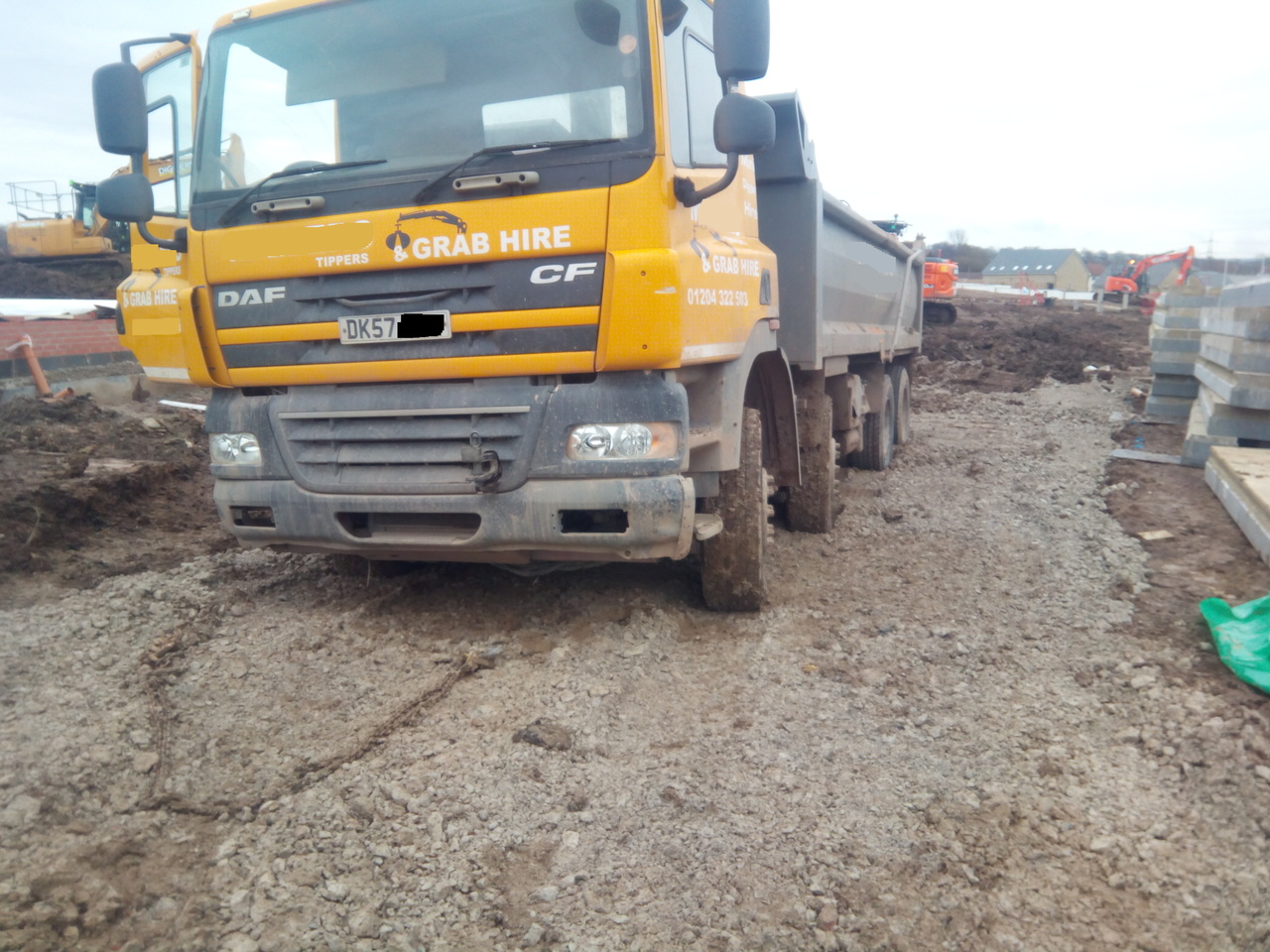 Did a couple of weeks there, then got a phone call from recovery firm & HGV garage across town asking if I was looking for work. And apparently I made a decent enough impression, because that's where I've been since.
So, what of the Bedford? Well, that was parked up in Marshalls' yard, tucked away at the back and blocked in by everything, and I kept getting grumpy phone calls asking when I was going to move it; but was struggling to find anywhere to move it to, which is always a problem. It was looking like I'd just have to find somewhere to pay for basically a parking space, and leave it sitting there even if I couldn't work on it.
While it was sat there, I kept coming down and trying to get a bit more done here and there; slowly managed to get the brake system all reassembled and plumbed. And, by mid-June or so, I had fluid in the sytem and the brakes worked (after a fashion.), which finally ticked a very large box that had been waiting since 2016.
And all through this, it was getting boxed in by more and more stuff being piled into the yard because Marshalls were moving to their new premises, ahead of the Loco Works being demolished.
Late June, I got contacted by a guy about some workshop space... which turned out to be just in time, as the last objections to the demolition of the buildings on the Loco Works were withdrawn a week later.
By this point, the piles of stuff building up around the Bedford now included a box-truck body sat in front of it. This was getting ominous, and a breakout had to be staged...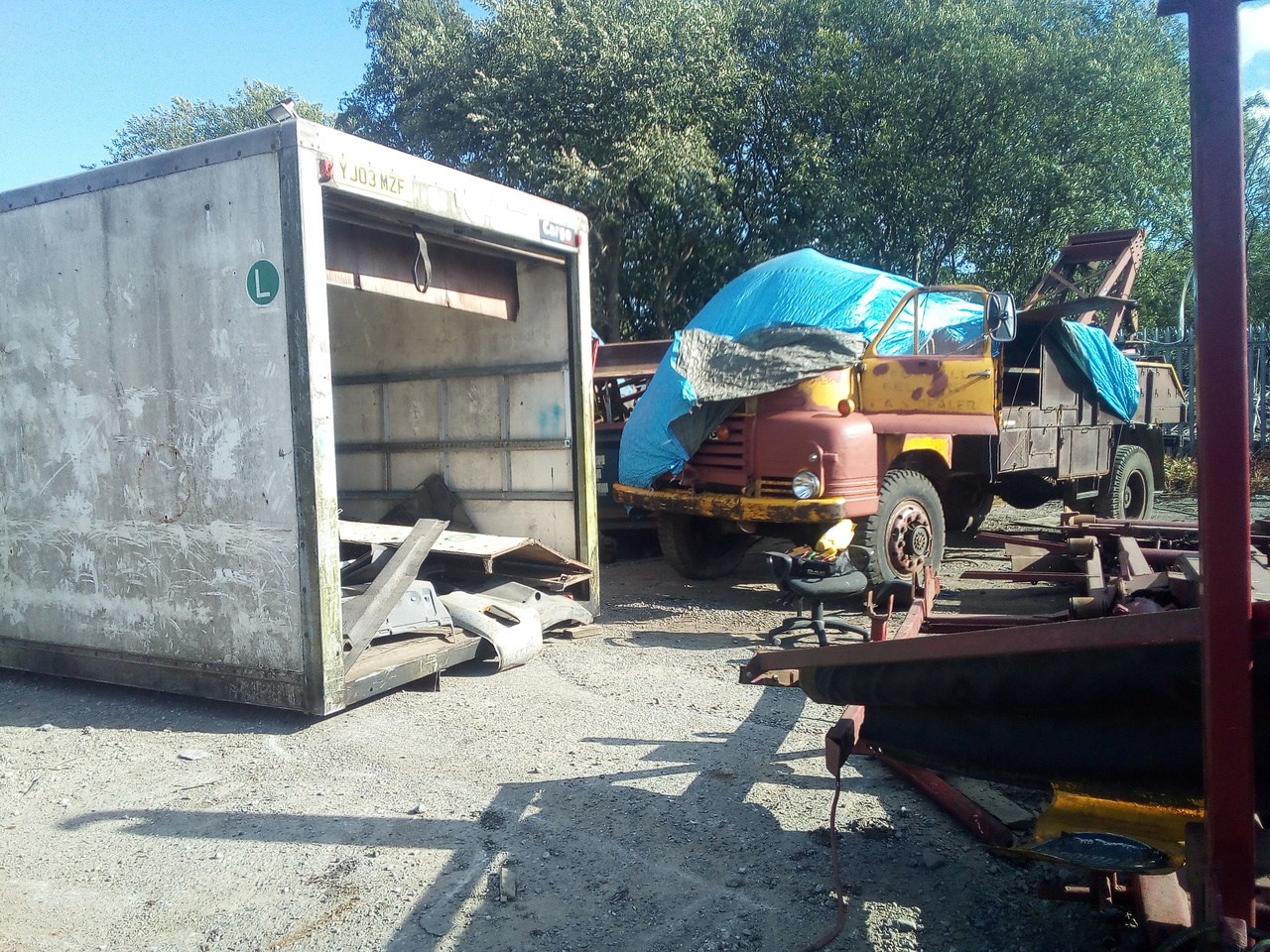 And so, with an almighty shove...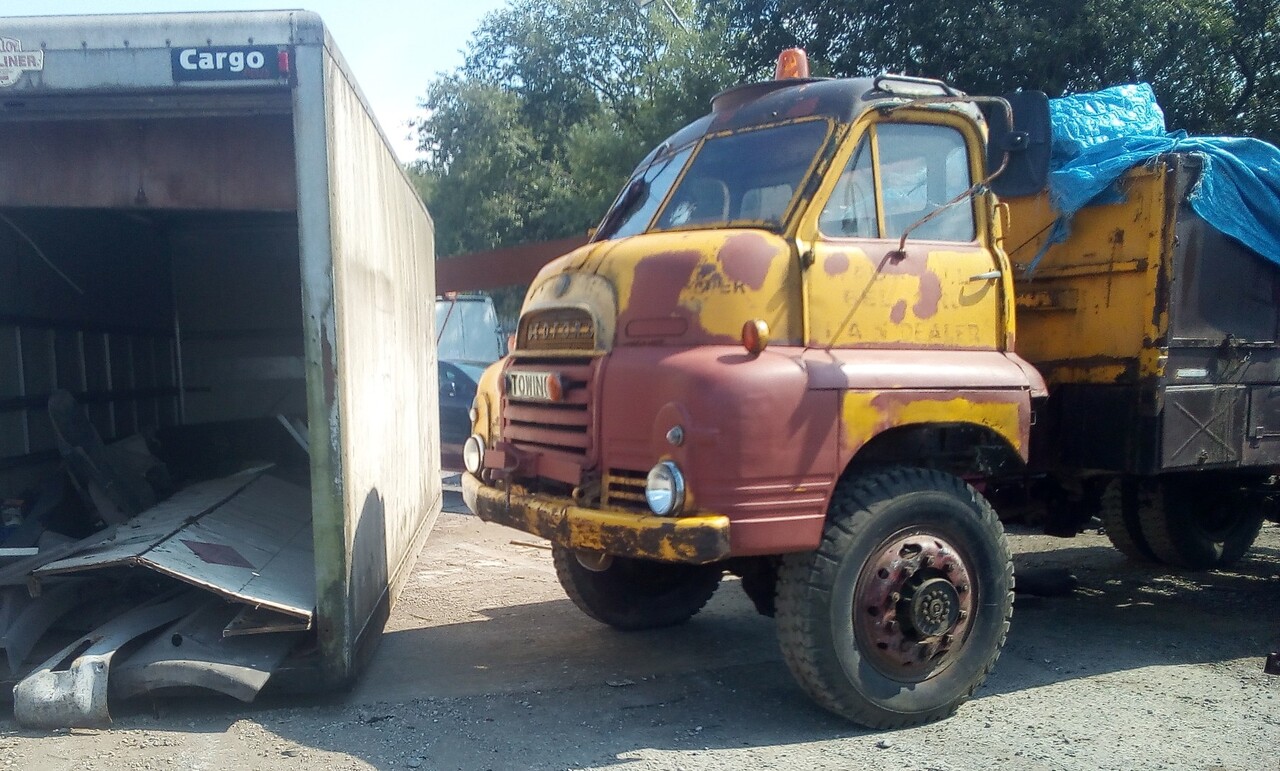 ...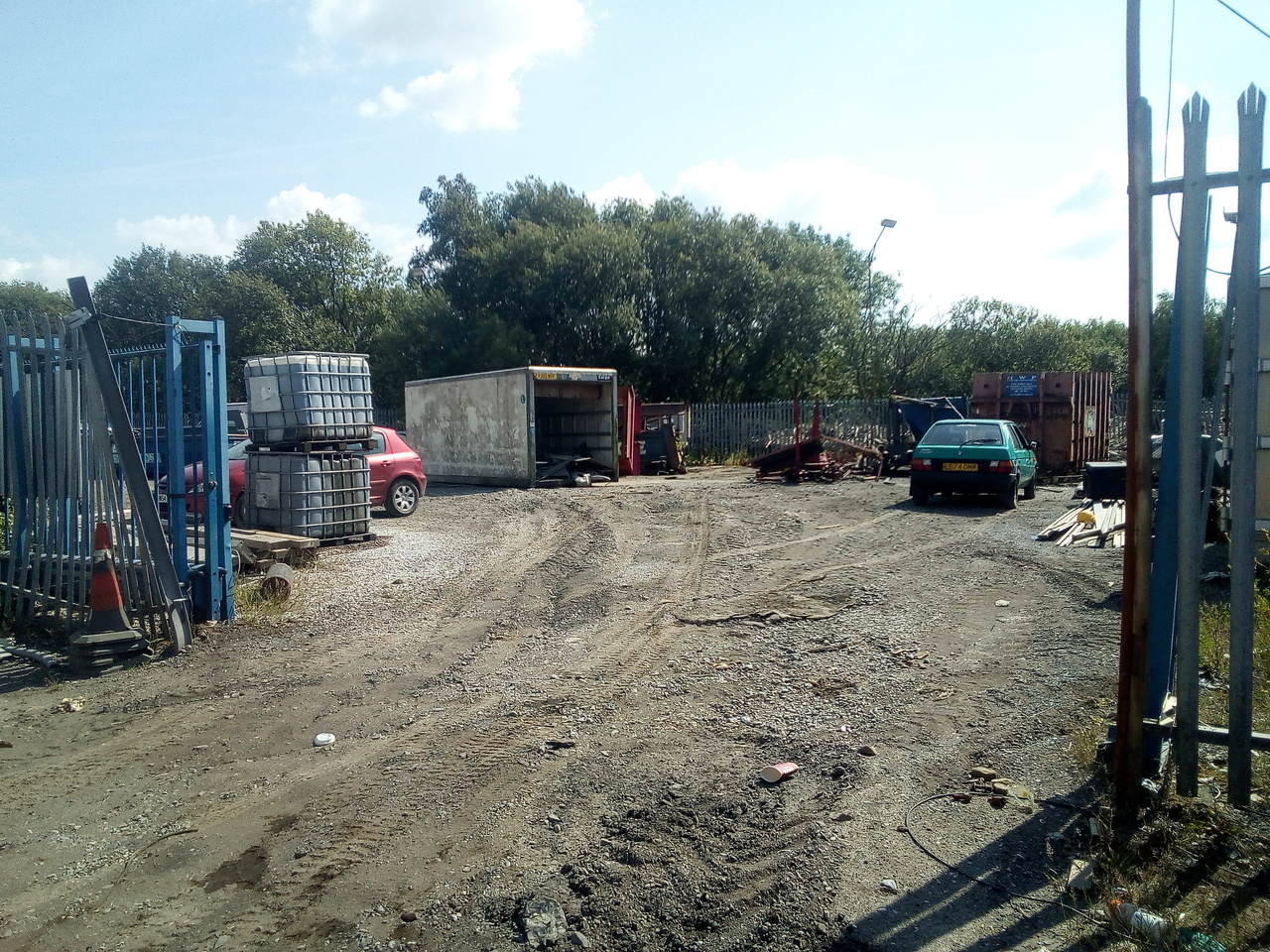 ...freedom, and a new yard to sit in for the time being.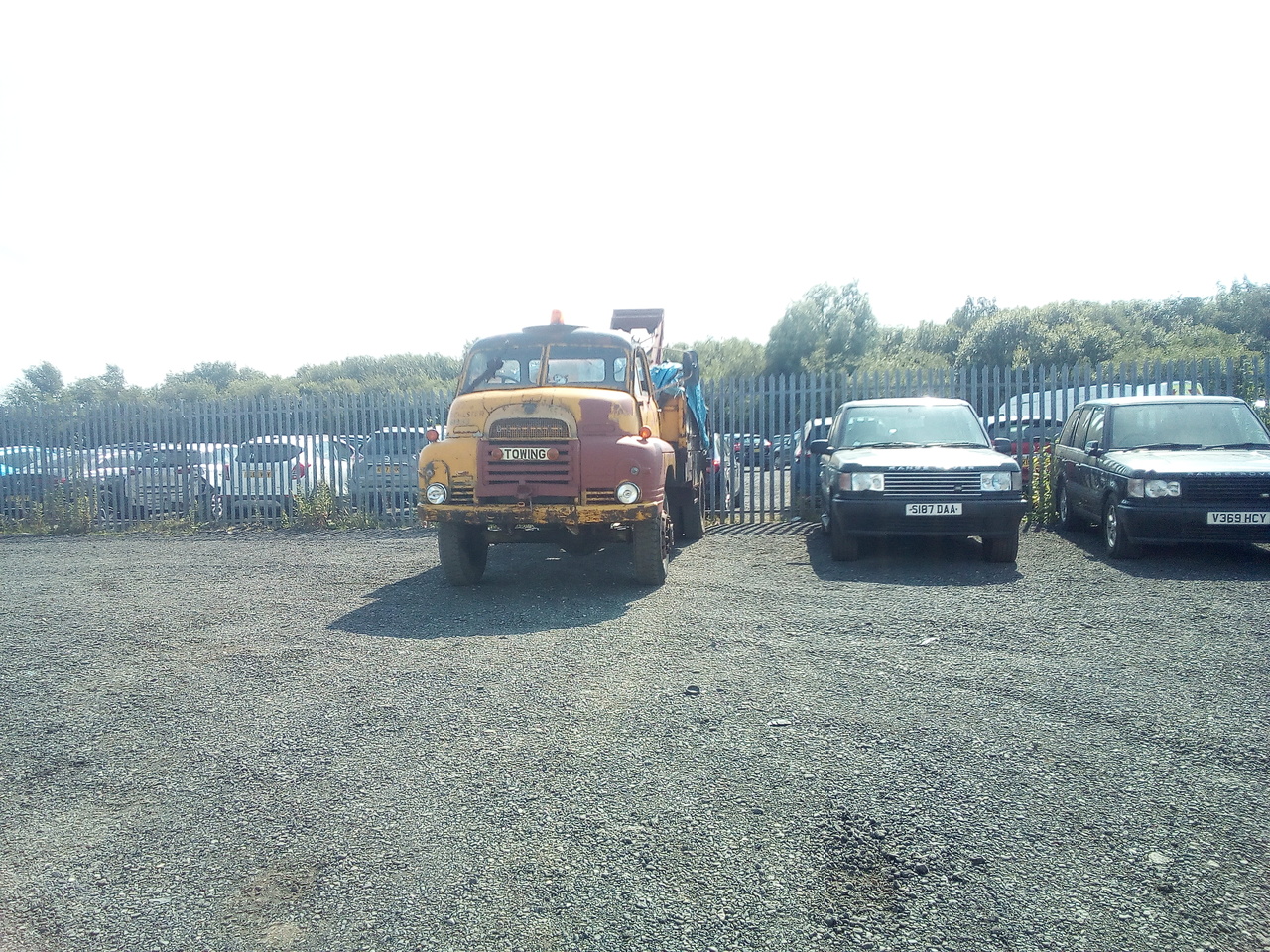 Of course, there had to be some rampaging, while I still had the chance:
Time passed, as it does. Eventually I managed to get the truck transported on up to work (Not without misadventure, though.) where she sat for a month or so longer, afore there was a quiet enough period that it could be taken up to the new unit. (With myself at the wheel on the journey up!)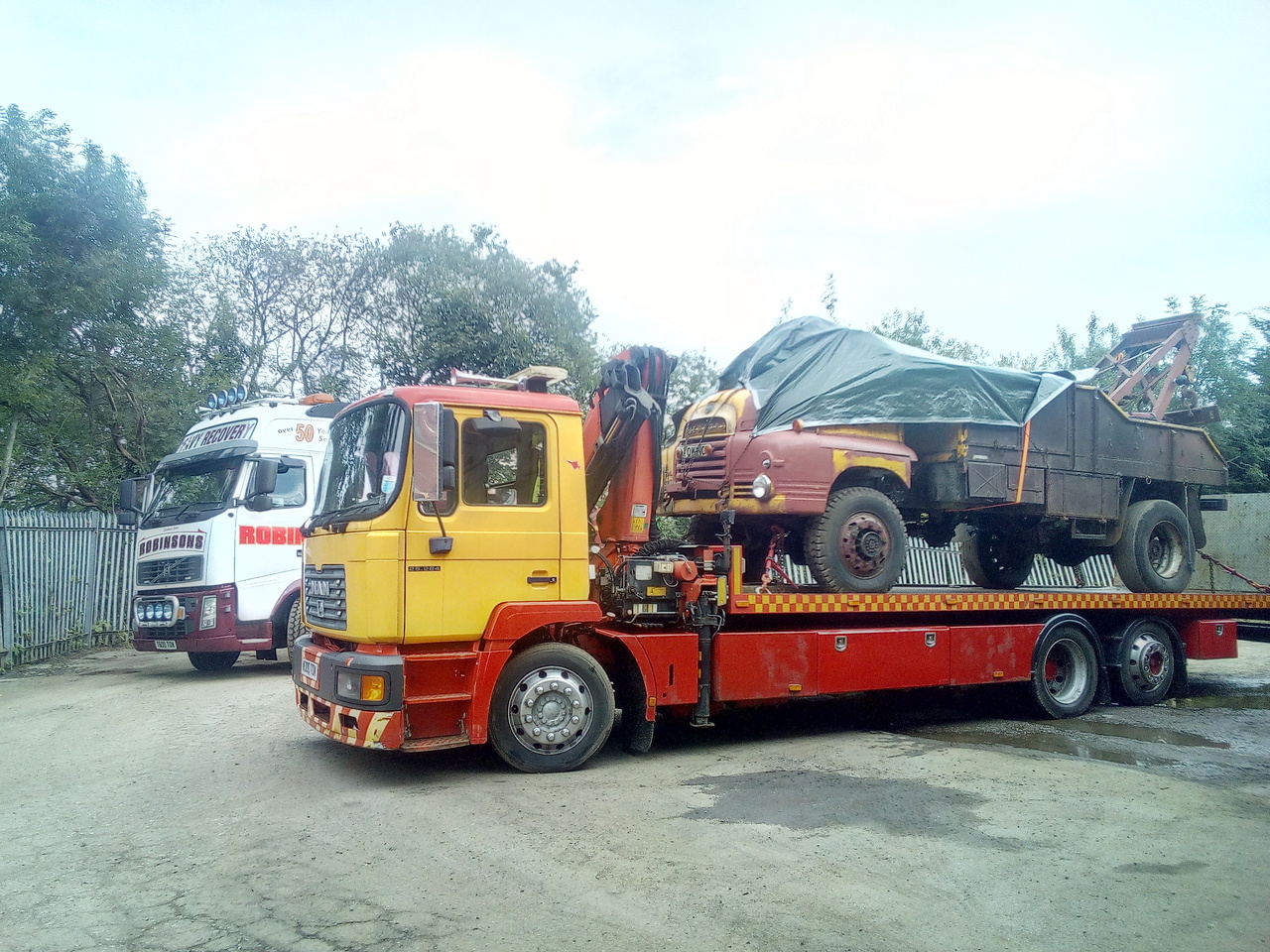 Anyway, it's been at its new Top-Secret Location since September 2019; and I have put in a fair bit of work since, involving removing and dismantling the engine.
The current state of affairs is... the engine is worn out, and I am currently trying to decide exactly what route I take with it. I have ...plans, though.
But that can wait. 'til next time. Which is, hopefully, not next year, though...